Office location and mailing address
You can call or text me at 443-826-9858. Please be sure to leave your name (spoken clearly) and your preferred means of contact (phone or e-mail). Although my voicemail is private, because your message will be stored electronically I recommend that you avoid leaving personal medical details in voicemail. I am often not available to answer the phone immediately, but I make every effort to return calls within 24 hours.
You are also welcome to contact me by e-mail at minds.in.focus@gmail.com to set up an appointment or ask for a telephone response. Alternatively, you may leave a question or a request for contact here. Once again, please avoid leaving personal medical details in a web form.
Minds in Focus is located within the Baltimore Homeschool Community Center:
1777 Reisterstown Road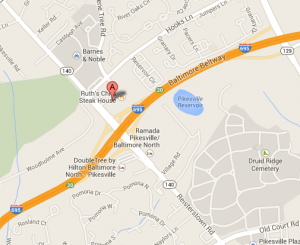 Suite 50
Pikesville, MD 21208
BHCC is in the East Building, facing the parking deck – the farthest side of the complex from Reisterstown Road.

BHCC is an inclusive and secular organization providing social and educational opportunities to home educated children of all ages and their families. BHCC and Minds in Focus are separate entities. Minds in Focus clients need not be BHCC members.